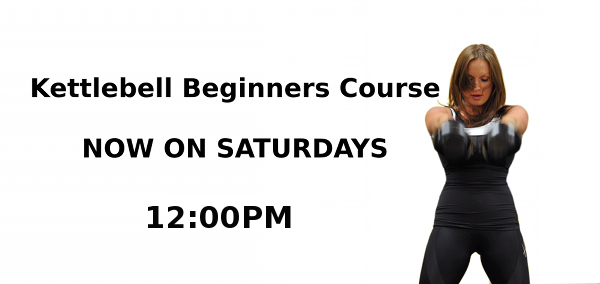 Learn how to use kettlebells safely.
The course will be held on Saturdays and Sundays starting at 12PM.
This is an four hour course. Each class will last two hours.
Special Features of FKB's Fast Track Starter Package Include:
Basic principles of HardStyle kettlebell training. Learn how to use tension techniques to work safely with Kettlebells.
Detailed instruction how to safely and effectively perform fundamental kettlebell movements. Additional assignments to be performed at home to speed up your results.
Learn from StrongFirst RKC certified instructors. Dragon Door certified instructors are the top source of Russian kettlebell training in the United States.
Once you have graduated from FKB's Fast Track Starter Course, your package includes 2 FREE weeks of UNLIMITED Kettlebell Express Classes! You'll be able to start your kettlebell training with FKB the following Monday!
THIS IS SOLD OUT
Course is sold as a package. By purchasing, you are assert that you are physically able to participate in an exercise program. There will be no refunds for missed sessions.
Sign up online here.  10 participant limit. Reserve your spot, before it's taken.